Hematite Lake Trail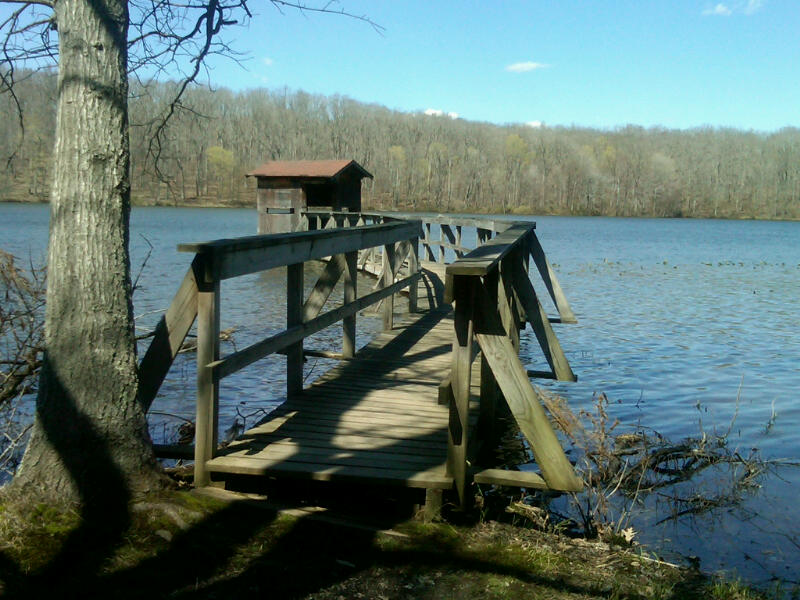 Located near the Nature Station and Center Furnace, Hematite Lake is a popular attraction in the Land Between The Lakes in every season.
Hematite Lake trail is about 2.2-miles long and boarders the coastline of Hematite Lake.  The trail provides for numerous opportunities for viewing wildlife in LBL.  The trail is the perfect place for all sorts of family fun, including picnicking, canoeing, fishing and, of course, hiking.
The hiking trail is easy and circumnavigates the entire lake.  In the back where the creek feeds into the lake, you'll experience walking on a long boardwalk and crossing the stream on a bridge.
There you can witness beaver dams, birds, turtles and other wildlife.  Near the trail head the path crosses Hematite Lake Dam which provides an amazing walking experience as stepp